Quality Transcription Services & Captions To Suit Your Needs
AI-powered solutions and professional transcriber services for transcripts and captions. Fast turnaround, targets for 99% accuracy and starts at just $0.15 per minute.
Delivered within 2 hours
AI solution delivering transcripts and captions in a short turnaround time.
Start Now
Delivered within 48 hours
AI solution enhanced by professional transcribers to support multiple speakers and lower quality audio.
Start Now
Delivered within 5 days
The highest level of accuracy produced fully by professional transcribers.
Start Now
Trusted by 3,000+ customers 
Quick and cost-effective transcription
Our auto solution uses Verbit's advanced AI technology to deliver the most accurate automatic transcripts and captions in the industry.
Ideal for those with tight deadlines who still need to adhere to guidelines such as ADA and FCC regulations.
Advanced transcription for professionals
Transform the audio and video content in your organization into text for accurate records and easy reference. Our Pro solution combines the power of AI with professional transcribers for high-quality results.
Ideal for meetings, research projects, podcasts, and more.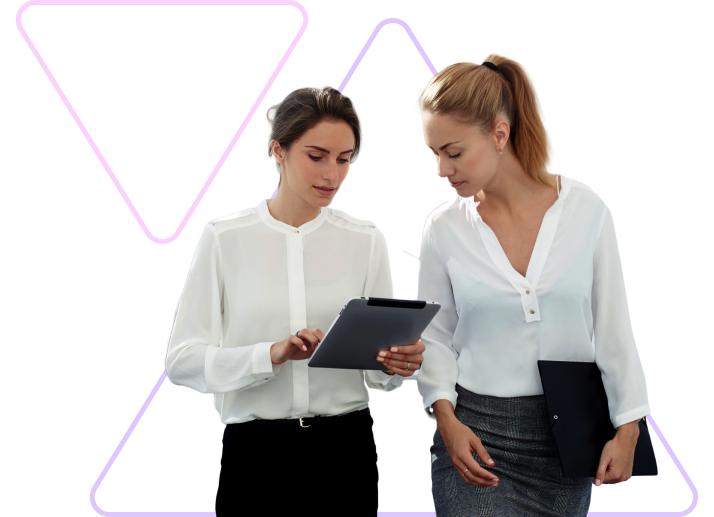 A Simple Process
3
Choose Your Service Type
Hear From Our Customers
"Great customer service and superior product"
What do you like best about Verbit?
"Verbit is helping our students' access materials in multimodalities, including captions and audio descriptions. These features are helping students across the board with accessibility and learning needs."
"Consistently impressive"
What do you like best about Verbit?
"Verbit is top-notch for its captioning services. Our media team handles hundreds of videos ranging from high-quality audio to the lowest of I-phone recordings, and Verbit has yet to disappoint me in terms of captions."